Daniel Agi, flute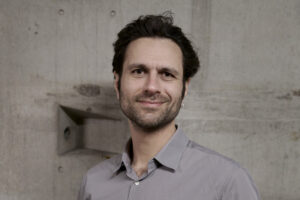 Daniel Agi's fascination with the sheer inexhaustible wealth of forms of playing and aesthetics, as well as ever new challenges, are the reasons for his passion for contemporary music. He can be heard regularly at internationally renowned music festivals such as the Wittener Tage for contemporary chamber music, the Zagreb Biennale and the Cologne Festival Acht Brücken, with ensembles such as hand werk, of which he is a founding member, and the Hannover-based Das Neue Ensemble.
Daniel Agi studied with Hans-Martin Müller and Robert Aitken in Cologne and Freiburg and earned a Master's degree at the International Ensemble Modern Academy. He is also at home playing classical repertoire as a soloist, chamber and orchestral musician and often appears as a guest with the Duisburg and Düsseldorf Philharmonic Orchestras and the Ensemble musikFabrik. With the flute quartet Verquer, Agi crosses the boundaries of his classical training into Latin, jazz and pop.
As a teacher, Daniel Agi has passed on his knowledge in workshops at Harvard University, the Yong Siew Toh Conservatory of Music, Singapore and the Musikhochschule Dresden.
contact: daniel@ensemble-handwerk.eu
www.daniel-agi.de
©Younggoo Chang