Heni Hyunjung Kim, Klarinette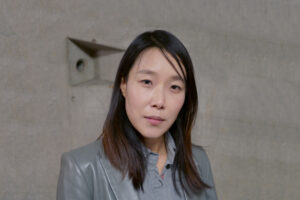 Heni Hyunjung Kim, born in Seoul South Korea, studied at the Musikhochschule Köln (Wuppertal) (Diploma) and on the Master of New Music and Professional Performance programmes at the Folkwang University of the Arts, Essen. In 2016/17 she was a scholarship holder at the International Ensemble Modern Academy Frankfurt.
Since 2012 she has been intensively involved with contemporary music and has performed nationally and internationally at various festivals and projects, including Manifeste2018 in Paris, Wittener Musiktage, Time of Music Festival in Viitasaari, Gaudeamus Muziekweek in Utrecht, International Summer Courses for New Music in Darmstadt, KunstFestSpiele in Hanover, 'NOW' Festival in Essen, International New Music Festival in Yeongnam and in Naju in South Korea. She has given workshops on contemporary techniques on the clarinet for young composers in South Korea. In 2013 she received the Interpretation Prize at the Stockhausen Courses in Kürten with "Mikrophonie I" as a member of the Folkwang Modern Ensemble.
Her work is characterised by collaborations with composers such as Helmut Lachenmann, Dieter Schnebel, Gerhard Stäbler, Günter Steinke, Johannes Schöllhorn, Heiner Goebbels, Kunsu Shim and Gordon Kampe.
Heni regularly performs in various formations: as a founding member of the contemporary ensemble S201, with the Ensemble Consord, in solo concerts as well as part of interdisciplinary collaborations.
contact: heni@ensemble-handwerk.eu
www.henikim.com
©Younggoo Chang