Niklas Seidl, Cello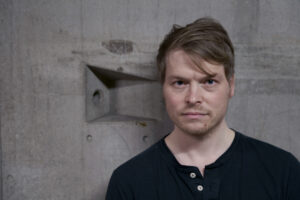 Niklas Seidl is an artist specialising in cello and composition. He is a member of ensemble mosaik (Berlin), hand werk (Cologne) and leise dröhnung (Frankfurt).
As a guest he performed with Klangforum Wien, Ensemble musikFabrik, the Stuttgarter Vocalsolisten, Ensemble ascolta, SCHOLA Heidelberg, the Regensburger Domspatzen, mam, the HR-Symphonieorchester among others.
His instrumental compositions have been performed at Eclat Festival, Wien Modern, Lucerne Festival, Acht Brücken Köln, at the Darmstädter Ferienkurse, at Schloss Solitude as well as on Deutschlandfunk Köln by ensembles such as ensemble ascolta, musikFabrik, Thürmchen Ensemble, mosaik, hand werk, Exaudi London, La Musica Schiffosa, Schlagquartett Köln, IEMA Frankfurt, Ning Ensemble, Ensemble Garage, Jetpack Bellerive, Ensemble Apparat and mam. His work has been on the radio in the form of portrait programmes (BR; HR, DLF, Dradio Kultur).
He was also an ultimate frisbee player in the Faroe Islands national team from 1998-2012.
Together with the artist Paulette Penje, he created various film works in the duo KOMBÜSE and in the entertainment series with Paul Hübner.
He lives in Cologne and Berlin and photographs things.
Kontakt: niklas@ensemble-handwerk.eu
www.niklas-seidl.eu
©Younggoo Chang