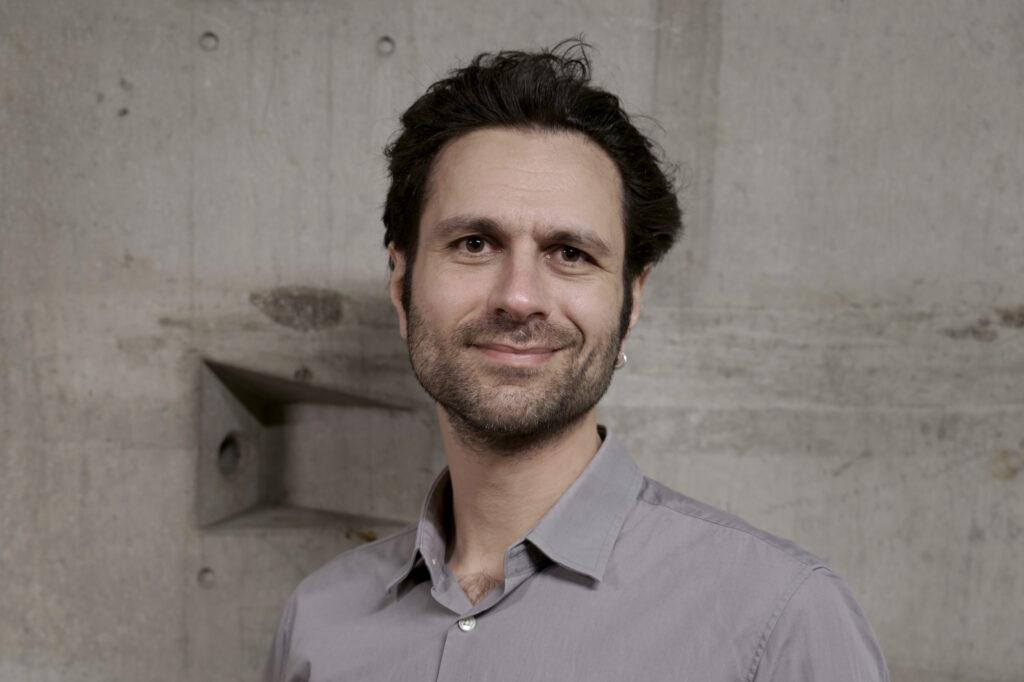 Daniel Agi's fascination with the sheer inexhaustible wealth of forms of playing and aesthetics, as well as ever new challenges, are the reasons for his passion for contemporary music.
Daniel studied with Hans-Martin Müller and Robert Aitken in Cologne and Freiburg and earned a Master's degree at the International Ensemble Modern Academy.
He can be heard regularly with ensembles such as hand werk, of which he is a founding member, and the Hannover-based Das Neue Ensemble. He is also at home playing classical repertoire as a soloist, chamber and orchestral musician and often appears as a guest with the Duisburg and Düsseldorf Philharmonic Orchestras and the Ensemble musikFabrik.
As a teacher, Daniel Agi has passed on his knowledge in workshops at Harvard University, the Yong Siew Toh Conservatory of Music, Singapore and the Musikhochschule Dresden.
Heni Hyunjung Kim
Clarinet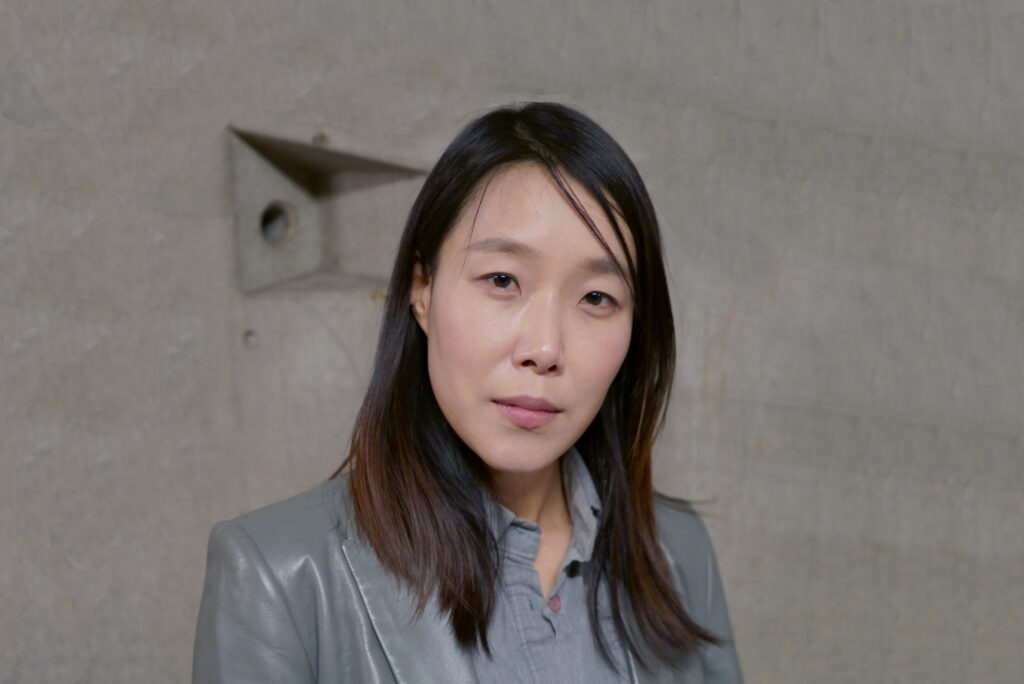 Heni Hyunjung Kim, born in Seoul South Korea, studied at the Musikhochschule Köln (Wuppertal) (Diploma) and on the Master of New Music and Professional Performance programmes at the Folkwang University of the Arts, Essen. In 2016/17 she was a scholarship holder at the International Ensemble Modern Academy Frankfurt.
Since 2012 she has been intensively involved with contemporary music and has performed nationally and internationally at various festivals and projects, including Manifeste2018 in Paris, Wittener Musiktage, Time of Music Festival in Viitasaari, Gaudeamus Muziekweek in Utrecht, International Summer Courses for New Music in Darmstadt, KunstFestSpiele in Hanover, 'NOW' Festival in Essen, International New Music Festival in Yeongnam and in Naju in South Korea. She has given workshops on contemporary techniques on the clarinet for young composers in South Korea. In 2013 she received the Interpretation Prize at the Stockhausen Courses in Kürten with "Mikrophonie I" as a member of the Folkwang Modern Ensemble.
Her work is characterised by collaborations with composers such as Helmut Lachenmann, Dieter Schnebel, Gerhard Stäbler, Günter Steinke, Johannes Schöllhorn, Heiner Goebbels, Kunsu Shim and Gordon Kampe.
Heni regularly performs in various formations: as a founding member of the contemporary ensemble S201, with the Ensemble Consord, in solo concerts as well as part of interdisciplinary collaborations.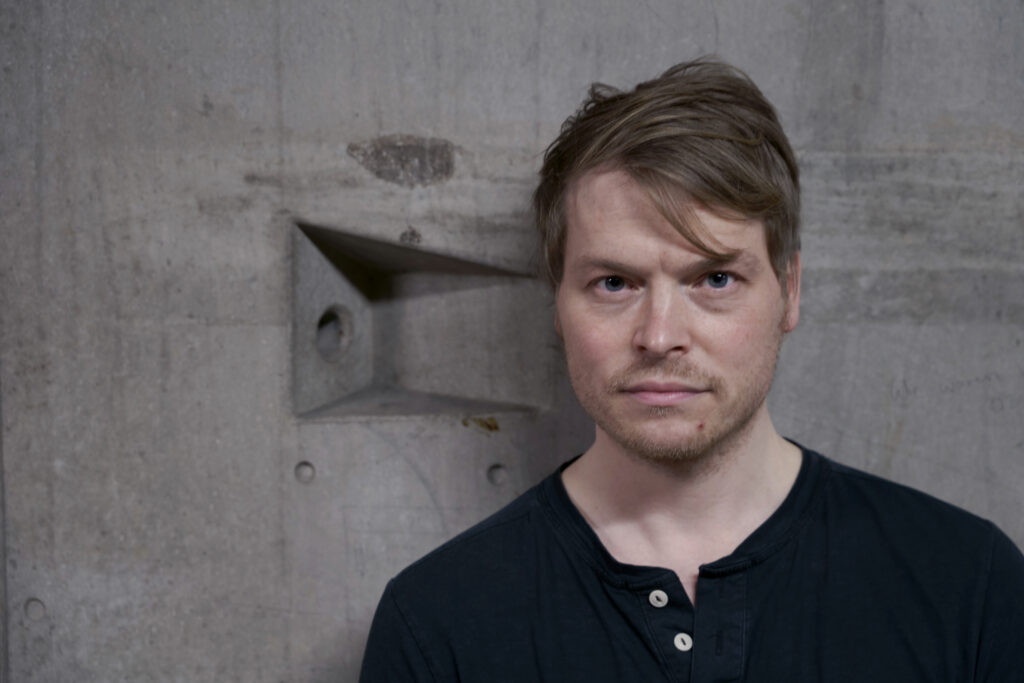 Niklas Seidl is an artist specialising in cello and composition. He is a member of ensemble mosaik (Berlin), hand werk (Cologne) and leise dröhnung (Frankfurt).
As a guest he performed with Klangforum Wien, Ensemble musikFabrik, the Stuttgarter Vocalsolisten, Ensemble ascolta, SCHOLA Heidelberg, the Regensburger Domspatzen, mam, the HR-Symphonieorchester among others.
His instrumental compositions have been performed at Eclat Festival, Wien Modern, Lucerne Festival, Acht Brücken Köln, at the Darmstädter Ferienkurse, at Schloss Solitude as well as on Deutschlandfunk Köln by ensembles such as ensemble ascolta, musikFabrik, Thürmchen Ensemble, mosaik, hand werk, Exaudi London, La Musica Schiffosa, Schlagquartett Köln, IEMA Frankfurt, Ning Ensemble, Ensemble Garage, Jetpack Bellerive, Ensemble Apparat and mam. His work has been on the radio in the form of portrait programmes (BR; HR, DLF, Dradio Kultur).
He was also an ultimate frisbee player in the Faroe Islands national team from 1998-2012.
Together with the artist Paulette Penje, he created various film works in the duo KOMBÜSE and in the entertainment series with Paul Hübner.
He lives in Cologne and Berlin and photographs things.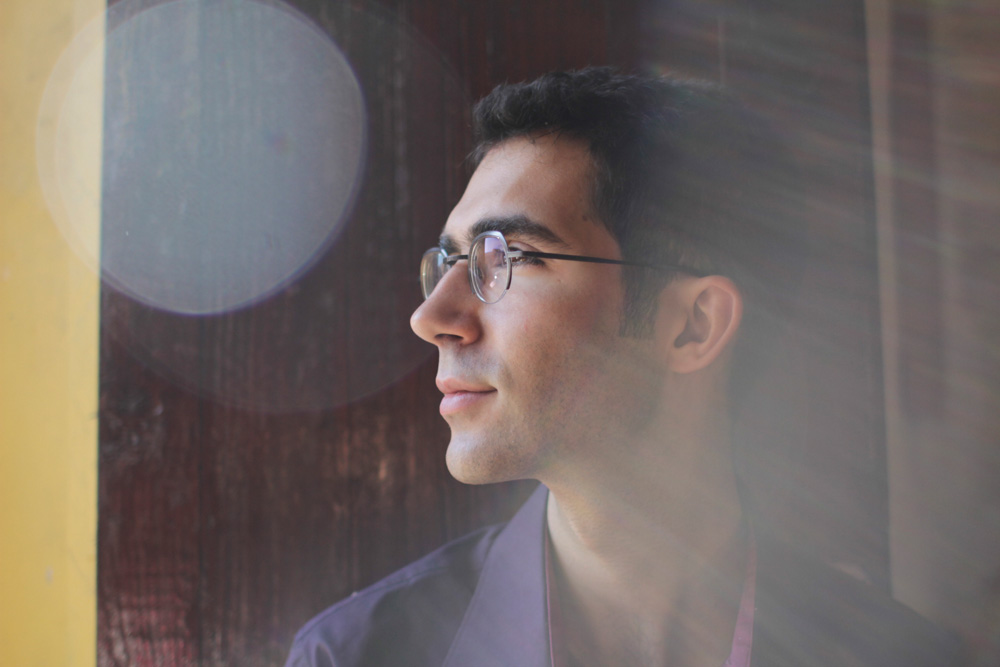 Thibaut Surugue completed his piano studies in Paris in the studio of Hortense Cartier-Bresson, in Brussels with Jan Michiels (concert exam with "great distinction") and completed his master's degree in contemporary piano music with Pierre-Laurent Aimard at the Hochschule für Musik und Tanz Cologne. He also was a scholarship holder of the International Ensemble Modern Academy in Frankfurt. He holds several degrees and diplomas, including those in musicology (University of Paris La Sorbonne) and music theory. In 2021 he received the North Rhine-Westphalia State Prize and is a winner of numerous international piano competitions. He worked with ensembles such as Musikfabrik, Ensemble Modern, 2e2m. As a soloist or with an ensemble, he has played for WDR and Deutschlandfunk productions. His studio recordings also include a CD with works for four hands by Mozart, Brahms and Fauré as well as a CD with solo piano works by Debussy, Bartók and Haydn.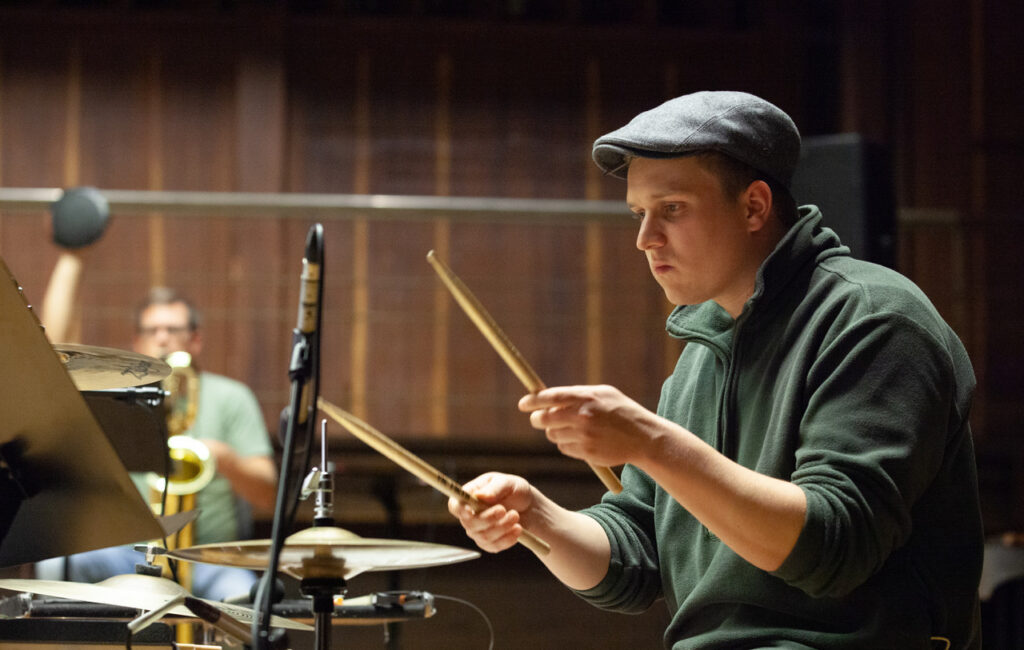 Moritz Koch (1997) completed his concert exam at the HfMT Cologne in the summer of 2023. At the same time, he supports art-social projects in Hamburg as a scholarship holder from the Tonali Stage Academy. In the 2020/21 season he was a scholarship holder of the Ensemble Modern Academy.
In addition to his work with hand werk, he regularly works with internationally known ensembles such as MusikFabrik, Ensemble Modern, Tempus Konnex and many others.
His concert activities range from jazz drummer/percussionist to opera productions with, among others, the Deutsche Oper am Rhein, the Wiesbaden State Theater and the Bremen Philharmonic Orchestra. For several years he has focused on contemporary music and ensemble playing as well as working with contemporary composers. Concert tours in this area have taken him to Argentina, Thailand, China, Brazil, Israel, Poland, Denmark, Greece, the Netherlands, Austria and Germany, among others. He also produced CD recordings for NEOS and Kreuzberg Records.
From 2015-2019 he studied with Olaf Tzschoppe at the HfK Bremen. In 2021 he completed his master's degree with Rainer Römer with top grades.
Hanna Fink (*1991) studied art history and musicology at the University of Cologne (BA) and postgraduate studies in integrative music theory (MM) at Folkwang University of the Arts in Essen. Her main research interests are new music, historical compositional theory and music analysis. In addition to writing individual specialist articles and journalistic output as a member of the editorial team of Musiktexte , she works as an editor for contemporary music, including for Schott publishers. She plays the piano, organ and harpsichord and is a trained and active church musician. During her studies she was active for several years in the AStA (University of Cologne/Folkwang Essen) and founded a gender committee. She has a teaching position for music theory at Folkwang Universität der Künste and is active in the field of composition pedagogy and in various music outreach projects, including for the Philharmonie Essen. For several years she has been organising and hosting local as well as national concert and workshop formats for contemporary music. With a short interruption, she has been working for hand werk (Cologne) since 2018. She is currently also the chairperson of Gesellschaft für Neue Musik Ruhr e.V. , based in Essen, as well as the cultural advisory board of the city of Essen.